Why choose good, when you can choose to be great?
AG offers sport-specific strength and conditioning programs, a motivational and safe environment, and expert coaching guidance.
You Belong Here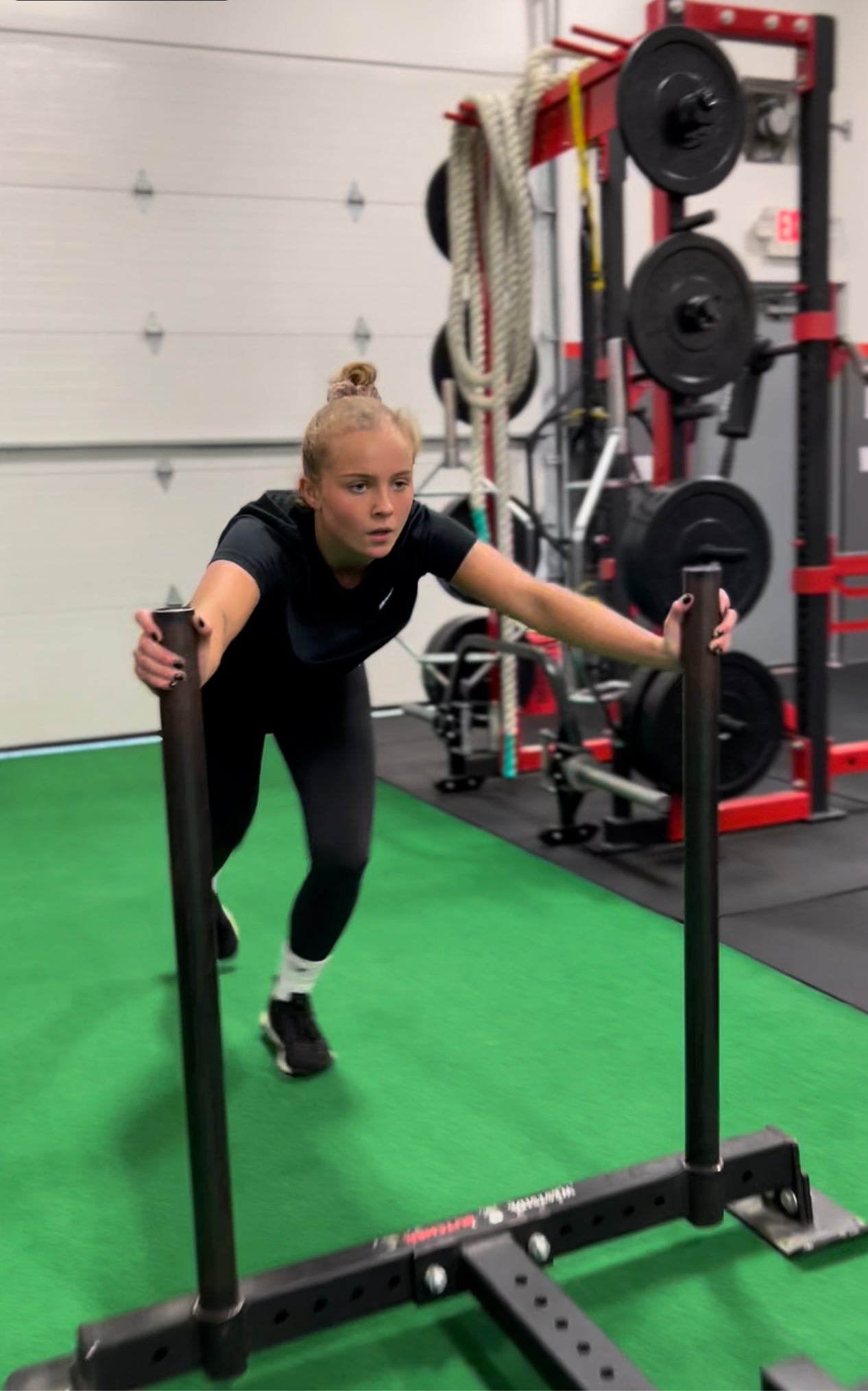 Your Journey to Athletic Excellence
Tailored training programs for all ages and levels, empowering athletes to reach their full potential with AG.
✓ Customized Athletic Training Programs
✓ Expert Coaching by experienced and Certified Professionals
✓ Personal training, therapy services, nutrition services & more!
Explore Our Services
Stories of Success and Transformation
We turn our youth into responsible and competent adults in addition to increasing their athletic performance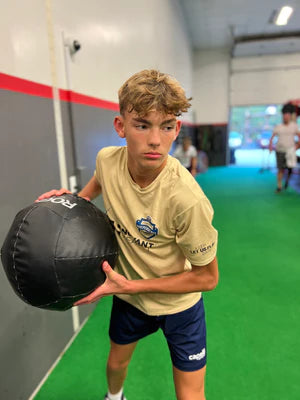 Cullen C.
Maddy Y & Ryann P.
Tyler Z.
Reema P.
Elevate Your Game With A
AG Membership
Sport-Specific Training

Unlock Your Full Athletic Potential: At Athlete Guild, we understand that every sport demands a unique set of skills, and our sport-specific training programs are designed to help athletes maximize their potential. Our team of expert coaches, with years of experience in their respective fields, tailors training regimens that address the specific needs and demands of your sport. Whether you're a football player working on your agility, a swimmer perfecting your stroke technique, or a golfer honing your precision, we've got you covered. With our sport-specific training, you can fine-tune your abilities, gain a competitive edge, and excel in your chosen discipline.

Elevate Your Performance

General workouts might help you stay fit, but true athletic success comes from honing sport-specific skills. Our training programs focus on the intricacies of your sport, from the footwork in basketball to the explosiveness needed in track and field. By concentrating on the fundamentals of your game, we help you perform at your best when it counts the most, whether it's on the court, field, track, or in the pool.

Proven Track Record

Our sport-specific training methods have already yielded remarkable results for athletes across various disciplines. Countless athletes have achieved personal bests, clinched championships, and earned college scholarships, all thanks to our tailor-made training programs. Join the ranks of our success stories and experience firsthand the difference that sport-specific training can make in your athletic journey.

Stay Injury-Free

Sport-specific training isn't just about performance; it's also about injury prevention. Our programs help build the strength, flexibility, and endurance necessary to minimize the risk of injuries common to your sport. By focusing on sport-specific movements and conditioning, you can maintain a long, healthy, and prosperous athletic career.

A Competitive Advantage

In a world where every second and every point counts, having a competitive edge is crucial. Sport-specific training gives you that edge. When you're not wasting time on generic workouts, you can concentrate on honing the skills that truly matter. Your commitment to sport-specific training will set you apart from the competition, ensuring you're always one step ahead.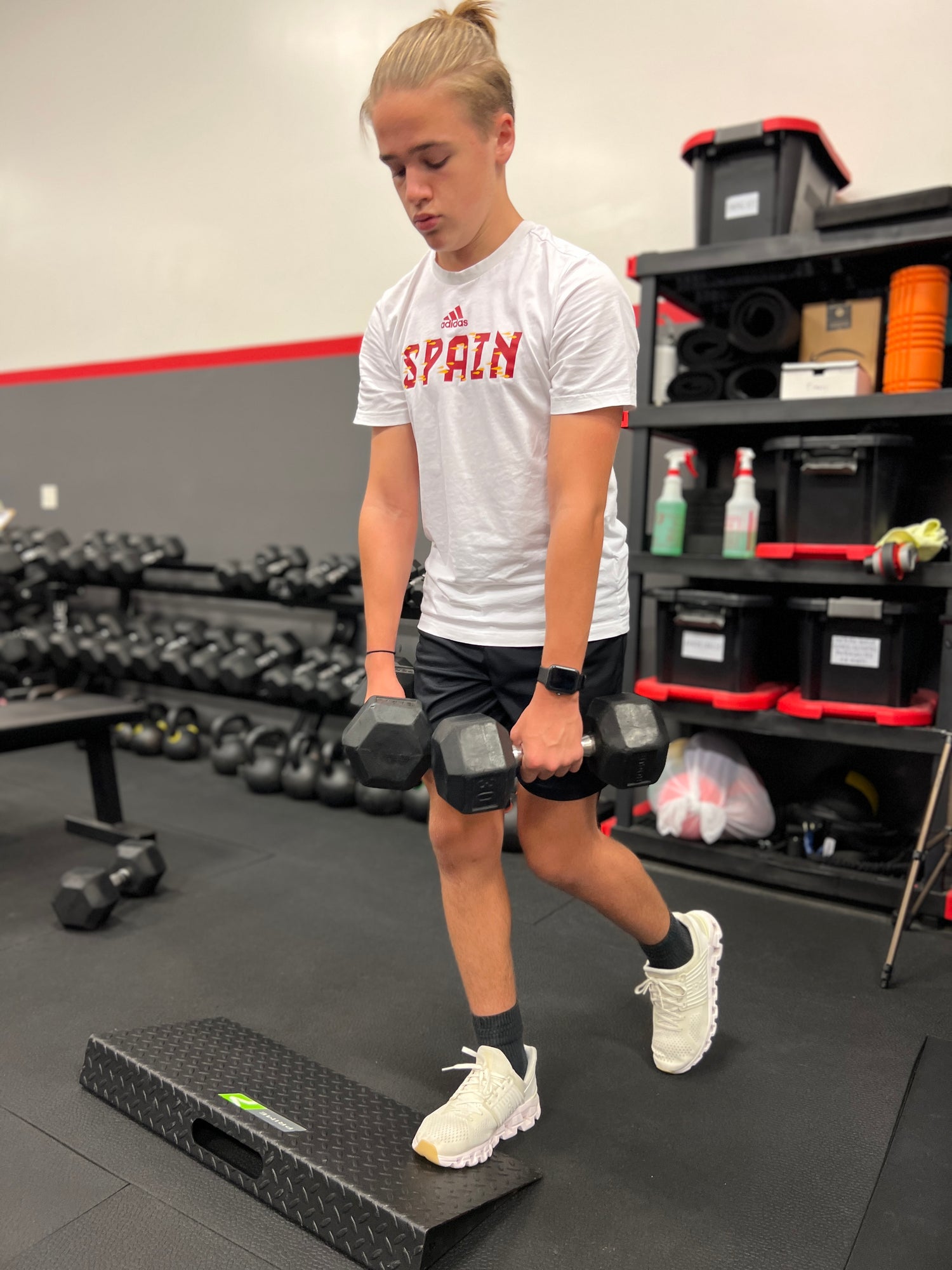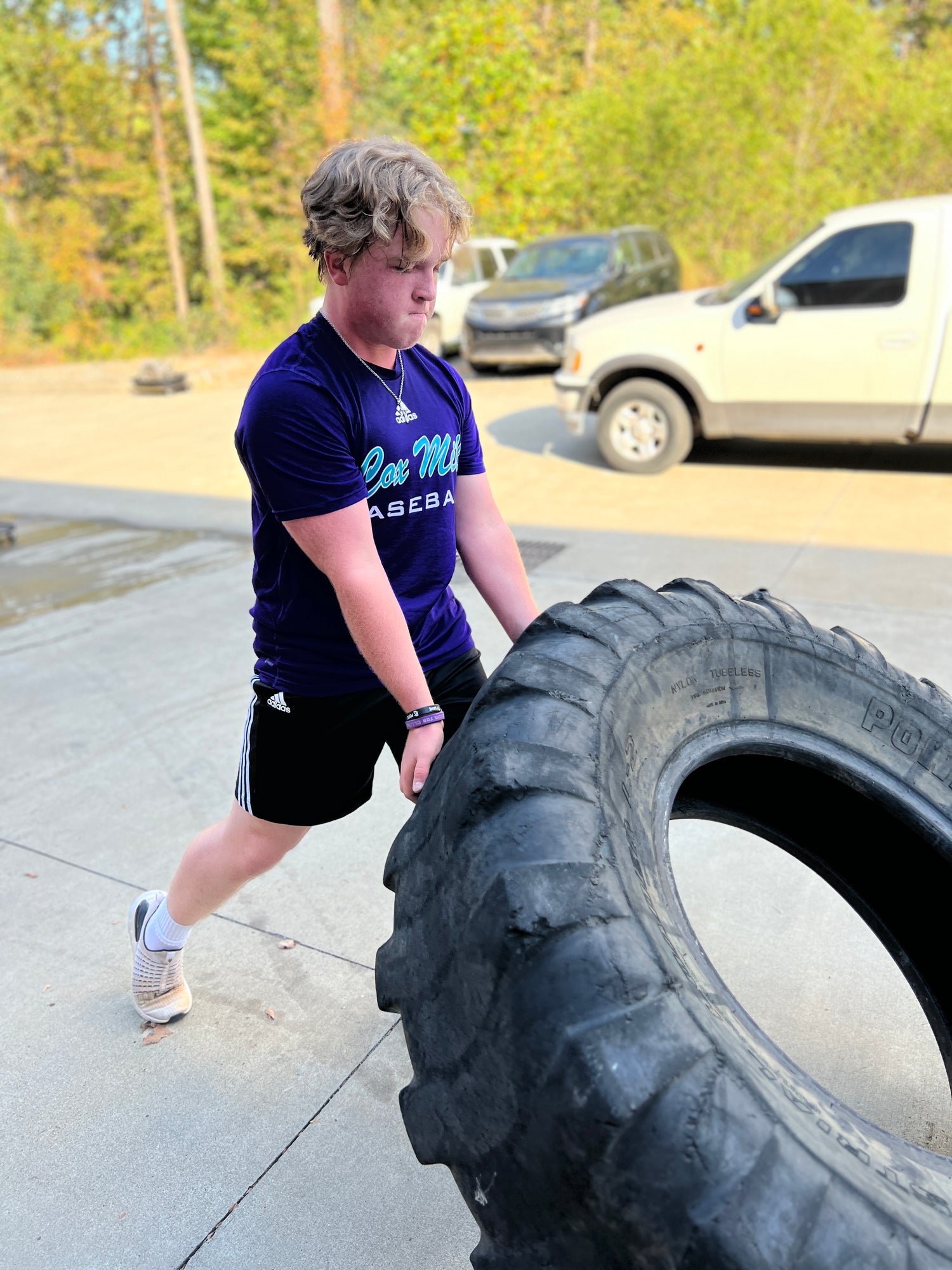 Exceptional service, surpassed expectations, delivering top-notch results quickly. Highly professional, motivational, and supportive to get me to the next level.
Martin Gair
Discover the AG Blog: Your Source for Athletic Insights and Inspiration
What Our Customers Say

FTS is the perfect place for training, they individualize workouts based upon movement patterns, injuries, and your sport. There is always great energy in the gym and the staff is extremely knowledgeable, approachable, and supportive! I have loved my time at FTS and they have helped me grow so much in a short period of time! - T Martin.
I have been with FTS for few months now. It has been a great experience. The staff is friendly and very knowledgeable and will cater a workout plan based on your goals. Great atmosphere and a no nonsense approach. If you are ready to work and get results, FTS is for you - Howard Taylor.
My daughter has been going to FTS for several months now. We have already noticed a big jump in her athleticism. Dustin and his team definitely go above and beyond to tailor your training specifically for you and the sports you play. Can't recommend them enough - Eric Speck.
Great staff, incredible training. Both my kids attend FTS and they love it. The team there is teaching them fitness foundational skills to last a lifetime! - Kate Watts.
FTS has done wonders for my kids (ages 10 and 13). Their strength, confidence and drive to make healthy food choices has grown tremendously! I highly recommend FTS to all my friends. The staff cares and motivates the athletes to put in the work and realize the results - Julie Hellmann.
Follow Us On Instagram
@the Athletes Guild
Choosing a selection results in a full page refresh.